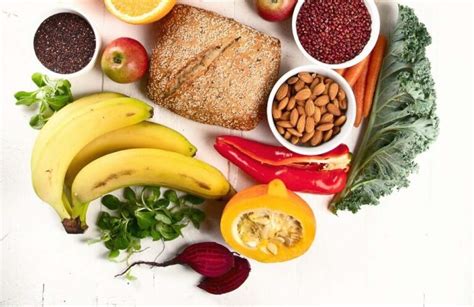 Fiber rich diets have been known to help with everything from staving off hunger attacks to lowering the risk of coronary heart disease, cancer and diabetes . Fiber can be found in just about any food from almonds to popcorn to whole wheat spaghetti.  In general,  the more fiber you consume, the more full you will feel and is therefore an advantage to helping you meet your dietary goals.
There are two types of fiber: soluble and insoluble.  Soluble fiber, when mixed with water will expand and swell, creating a gel-like substance. These fibers help you feel fuller quicker. Soluble fibers include barley, peas, lentils and most fruits and vegetables, particularly carrots, apples and oranges.
Insoluble fibers do not dissolve or break down, and can usually be found in bran or certain whole-grain cereals. Insoluble fibers pass through our digestive system, aiding with hemorrhoids and constipation or irregularity.
Since constipation can be more prevalent in warmer weather due to higher chances of dehydration, South Floridians in particular should make sure they are getting the recommended amount of fiber in their diet.
With that in mind, here are 7 foods with 5 or more grams of fiber:
1) Bran– One of the richest sources of dietary fiber, bran can also help control cholesterol levels. Bran sources are breads, brown rice, cereal and whole-grain pastas.
2) Lentils- Lentils are from the legume (beans) family and are high in dietary fiber, protein, folate and Vitamin B1. They can be found in chickpeas, baked and refried beans, soy, or mixed in with grains such as rice.
Advertisement
3) Artichokes– Native to the Mediterranean region, artichokes are extremely high in anti-oxidants and have  been rumored to help with liver cancer and even hangovers! Currently, artichokes are on sale at  Whole Foods in Wellington, Palm Beach Gardens and Boca Raton.
4) Raspberries– Not only are raspberries high in fiber, but they are also a good source of Vitamin C. Adult daily nutrition requirement can be filled by consuming half to one pound of raspberry fruit per day, which provides 20 to 30 grams of fiber.
5) Broccoli – A fiber that is both soluble and insoluble, broccoli is filled with dozens of healthy nutrients like Vitamin A, calcium and folic acid.
6) Shredded Wheat Cereal–  Although it won't win the award for the best tasting cereal, shredded wheat cereals such Fiber One are generally high in dietary fibers and low in sugar.
7) Asian Pears– As long as they are consumed with the skin, Asian pears are an excellent source of fiber. One medium Asian pear contains approximately 4 grams of fiber. You can find Asian pears at your Publix Greenwise Markets at the Boca Village Square or Legacy Place in Palm Beach Gardens.