Memory, emotions, energy, etc. are all related to the brain. Every thought movement in the brain needs the support of nutrition and energy. If you don't "feed" the right food to the brain, keep it "hunger", or be in a nutrient state, how can it work efficiently?
  Patrick Holford, chief nutritionist at the National Health Program, has been working on how to protect brain health with optimal nutrition. Based on a large number of scientific experiments, he summed up some unknown brain preferences.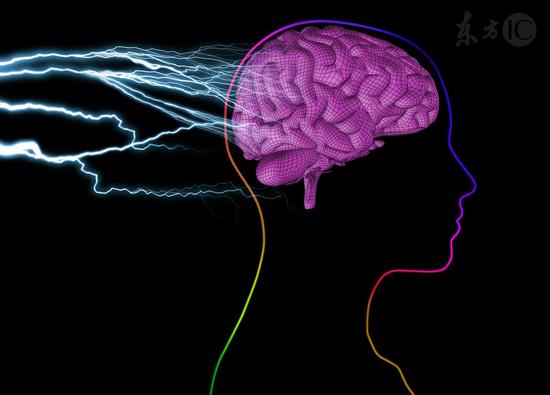 One minute self-test memory
  A questionnaire written by Holford can help you quickly test your memory.
  If the answer to the following question is "Yes", add 1 point. If "No", add 0 points.
  1. Is your memory getting worse?
  2. Do you find yourself often confused and not focused?
  3. Do you often find out what you want to say but it is difficult to express clearly?
  4. Is learning a thing longer than it used to be?
  5. When calculating numbers, is it difficult to calculate if you don't write them down?
  6. Do you often feel that your brain is not enough?
  7. Did you find that you can concentrate on doing things no more than an hour?
  8. See a familiar person, but can't remember the person's name. Do you happen from time to time?
  9. Did you find that the past things are very clear, but can't remember what happened yesterday?
  10. Do you often forget that today is the day of the week?
  11. Do you often put the keys in the wrong place?
  12. Looking for one thing, but forgot what to look for?
  13. Did your family and friends find that you are more forgotten than in the past?
  14. Do you always talk about yourself?
  Outcome assessment: 4 or less points, indicating that your memory and concentration are good, continue to maintain your healthy lifestyle; 5 to 10 points, your brain is deteriorating and needs to change your lifestyle, including Diet, exercise and attitude towards life should eat more brain-raising foods; 10 points or more, indicating that your memory and energy concentration are significantly reduced, you need to immediately throw away the food that causes brain function loss, eat more Healthy food for the brain.
 Open a brain nutrition prescription
  Holford has developed a brain-friendly nutritional prescription based on a large number of scientific experiments.
  Fish. It is recommended to choose a fish with a small head, sharp teeth and living in cold waters. Women who eat salmon, tuna and other oil-rich fish during pregnancy are beneficial to fetal intelligence, behavioral ability, and visual development.
  Red meat and animal liver. These foods are rich in iron, zinc, choline, folic acid and other brain-rich nutrients. Animal sources of iron, content and absorption rate are very high, animal liver is preferred, then red meat, followed by poultry and fish and shrimp. It is recommended to take about 100 grams of red meat every day, often changing the variety to eat; the liver eats once a week.
  Nut and seed foods. Beans, nuts, seeds, etc. are rich in essential fatty acids, and also provide vitamins and minerals that are good for brain health. Almonds are especially recommended, which are rich in nutrients such as vitamins, minerals, antioxidants and dietary fiber.
  fruit. The sugar (mainly xylose) of plums, cherries and other fruits is slowly released, which can maintain blood sugar level. Post-doctoral researcher in neurobiology at Southern Medical University said that high and low blood sugar levels can cause problems such as inattention, memory loss, and temper. It is recommended to eat fresh fruit, eat less fruit and drink less juice.
  Dark green vegetables. Vegetables such as celery and broccoli are rich in folic acid, which helps the body to produce neurotransmitters that enhance mood. In addition, dark green vegetables are also rich in vitamins and antioxidants, reducing the risk of cognitive deterioration.
  olive oil. It contains less than 10% saturated fatty acids and more than 75% of monounsaturated fatty acids. Among the essential fatty acids, the ratio of linolenic acid to linoleic acid is less than or equal to 1:4, which is a healthy edible oil.
  In addition, Holford also lists several foods that are annoying to the brain and should be avoided as much as possible. One is refined sugar, including white sugar, rock sugar, brown sugar processed in modern way, artificial sugar and so on. Second, food additives, including pigments, flavor enhancers, preservatives, thickeners, etc. The third is artificial fat, which is commonly found in foods such as potato chips, cakes, bread, and condensed milk.
What the brain likes
  In addition to food, the brain also likes to do the following things.
  Like to sleep well. The body's melatonin levels rise naturally at night, which can relieve insomnia , prevent depression, and delay brain aging. Wang Hao, a postdoctoral fellow at the Institute of Neuroscience of the Chinese Academy of Sciences, suggested going to bed at 10 to 11 in the evening to sleep and drink some milk before going to bed.
  Like to drink water. The transport of electrolytes in the brain relies mostly on moisture. When the body is short of water, people will have headaches, dizziness , and difficulty in concentration. Usually develop a good habit of drinking water regularly, drink plenty of water before making a decision or when using more brains.
  Like to interact with the body. Some people like to play small objects while thinking, or subconsciously knock on the desktop, these small movements will keep the brain alert when dealing with work.
  Like to exercise. After exercise, the brain's secretion of brain-derived neurotrophic factors increases, helps to regulate the role of brain neurons, and promotes the release of "happy hormone" endorphins in the brain, which helps to reduce stress and "restart" the brain. It is recommended to maintain regular exercise according to the physical condition. For 4 consecutive months, memory, attention and thinking ability will be significantly improved.
  Like to work. Ren Zhihong, deputy director of the Department of Neurology, Beijing Electric Power Hospital, advised the elderly to do more brain games, such as playing bridges, listening to lectures, playing chess, watching science TV programs, and so on. It is not recommended to do brainstorming and other non-logical games, it will not promote the brain.
  Like to laugh. Frequent laughter helps reduce stress, boost immunity, and make thinking more agile. Communicate more with people with a sense of humor and receive positive emotions. It is recommended that older people think about the benefits, keep an optimistic attitude, and let the brain work easily.